New Technology
VIV, which prioritizes quality, safety and technology management, provides Total Engineering Solution by applying proven technology based on international technical standards and performing its tasks in a systematic way.
3D Multi-stage Trim Control Valve With Air-Operated Actuator
Used Patented Technology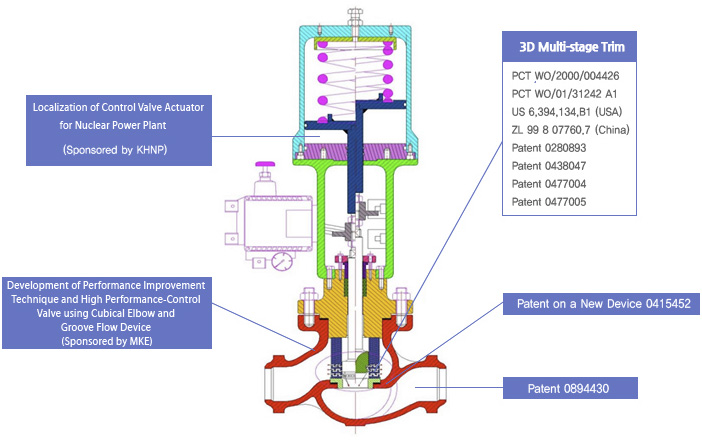 Characteristics of Major Technology
A. Valve Trim
Technology that prevents seat breakage by inflowing flow of high temperature and pressure toward valve into the seat inlet with steady pressure and velocity using 3D Multi-stage Trim with three-dimensional and tortuous multi-flow paths structure
Technology that prevents the ingress of foreign materials into flow path by its maximization to prevent the damage of plug and three-dimensional and tortuous multi-flow path trim by foreign materials
Technology that prevents leakage by providing plug without guide that causes fluid leakage by vibration and seat damage by fluid of high differential pressure inflowing into valve seat
Technology that prevents seat breakage due to extremely low pressure and decreases the vibration due to fluid by minimizing differential pressure with diffusion effect In the course of opening/closing of valve
B. Valve Actuation
Technology that allows easy installation and disassembly of actuator by reducing the size of its outer diameter to acquire performance suitable for field service and installation conditions
Technology that realizes 3D Multi-stage Trim characteristics with air actuator of nuclear safety class(Q Class) by applying design standards and test standards for equipment qualification specified In IEEE Standards(323, 344, and 382) and KHNP Technical Standards(J232A and J232B) for the first time in domestic industry
Distinguished Features Compared with Previous Technologies
For this control valve, multi-flow path structure of 3D Multi-stage Trim constitutes helical flow path and trim through outer diameter of trim, fundamentally prevents over flux in high temperature and pressure condition and readily controls flow, pressure and velocity of fluid in extremely high pressure. Also, reduced size of its actuator enables easy installation and disassembly.
Relatively larger size of flow path cross section for trim than that of other companies reduces the possibility of flow blockage by foreign materials greatly.
Optimum flow velocity and flowrate are acquired by applying 3D Multi-stage Trim design technology to trim part within limiting volume of valve body.
Durability of cage, plug and seat is improved by dispersing flow stresses which are applied to plug and seat in minute open condition and throttling condition of valve.
The actuator of 3D Multi-stage Trim control valve operated by air actuator is developed for the first time in domestic industry through equipment qualification and performance test based on nuclear requirement. High reliability and durability are guaranteed for this actuator with precise response characteristics and ensured safety.
Description of New Product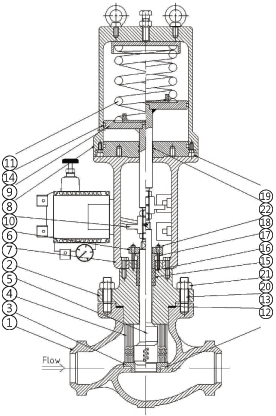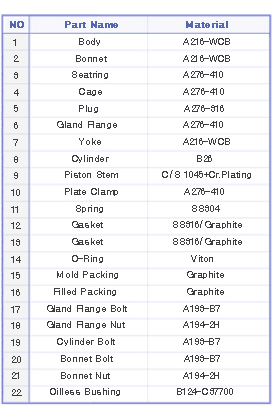 Main Function of Product
It is a power actuation device that changes the flow of fluid in process system and equipped with actuator which allows the relocation of flow control element inside valve following the signal of control system.
It is used to precisely control the flowrate of fluid in nuclear power plants, thermal power plants, petrochemical plants, paper manufacturing plants, and deep sea and deep layer mining plants which requires process control for fluids of high temperature and pressure.